Brijesh Agrawal
Managing Director
Brijesh Agrawal is the Co-Founder and Managing Partner of Agrawal Reveladore Limited. Having devoted 4 decades to the Real Estate Industry, He has extensive experience as a developer of residential and commercial real estate, across the State of Uttrakhand.
Prior to founding Agrawal Reveladore, he served as a Partner at Nav Bharat Contractors, Uttar Pradesh?s leading construction firm for Sugar Industry development. He is also Managing Director at Agrawal Finprop Limited, Uttarakhand's Leading Real Estate Colonizer.
A graduate from Christian College Lucknow, He holds a Masters degree in Sociology and enjoys traveling, reading and watching television. He resides in Haldwani, Nainital with his wife.
---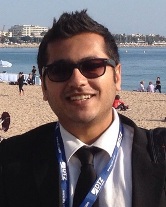 Mudit Mittal
Managing Partner
Mudit Mittal is the Head of Business Development of Agrawal Reveladore. Mudit?s professional career has centered on Business Development with emphasis on the Real Estate Vertical. He has traveled across the globe and is well versed with the best Sales & Marketing practices adopted by leading real estate corporations.
Additionally, Mudit holds a Masters in Business Administration degree in Marketing as well as a Bachelors of Engineering Degree. He has previously lived and worked in Texas and London, and enjoys traveling, Cricket and reading.
---

Nitin Joshi
Director Sales & Marketing
Nitin Joshi is a noted professional having more than 13 years of experience in the field of Real Estate Sales & Marketing with reputed companies. He joined Agrawal Reveladore in 2016 as a Head of Sales. He is a hardcore professional & strategist who handles the entire sales operations of the group.
He holds a Masters degree in Business Administration & in Economics. He enjoys travelling, listening music & watching television.